Welcome
Welcome in the name of the Lord Jesus Christ.  We look forward to having you worship with us!
Looking for a new church home? Please feel free to contact us at (703) 777-4912.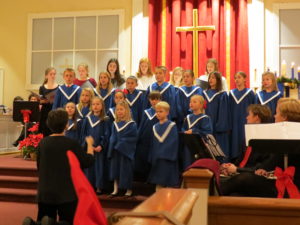 Worship Schedule
9:30 am - Sunday Worship with Holy Communion  (Nursery Available)
11:00 am ~ Sunday School for All Ages
Location
Holy Trinity Lutheran Church is located at 605 West Market Street in Leesburg, Virginia, 35 miles west of Washington, DC. We are on the west side of Leesburg at the intersection of Catoctin Circle and Market Street.
A Message from the Pastor
Sunday we begin our Lenten journey with "24 Hours That Changed the World."   It is an episode by episode unpacking of the Passion of Jesus Christ as reported in the Gospel of Mark.  In the weeks ahead, we will focus in on specific elements of the passion and hopefully acquire a better understanding
[...]