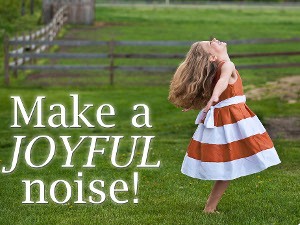 All elementary school aged children are invited and encouraged to develop their love of music through our children's choir. Kindergarten thru grade 5 singers join together each week from 6:00-6:45pm as part of our Wednesday Night, Live! program.  
In addition to singing, their songs often incorporate sign language and motion to help children share God's word. They learn to read musical notation and develop the ability to use the full range of their singing voice and learn the beginnings of two-part singing.  
The Children's choir meets during the months of November through April and provides special music at approximately one service per month. Each spring the children offer a worship service made up for a musical that includes drama, solos, choreography, scenery and costumes.
Our 2016-17 Children's Choir Schedule of Events
For more information please contact the church office at 703-777-4912 or email childrensminsitry@holytrinityleesburg.org.