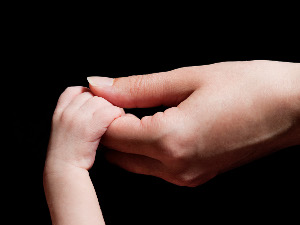 Nursery Care is provided during our Worship Service.
"Chill Out" Room for Parents and Children
Check out the "Chill Out" room (formerly the Library) for parents and their children. Kids, you are always welcome in worship - we hope you know this! We also know, however, that there are times when your parents get anxious about some of your enthusiastic responses to worship. When that happens, you can take your parents to the "Chill Out" room, also christened by Leila Willeke as the "Toy Room", where they can relax. There are books and toys for you and a couch for your parents. We hope you find it a welcoming space. If you are not sure where it is, please ask the ushers to help your parents find it.
Our Nursery's Mission...
At Holy Trinity Lutheran Church our Nursery is dedicated to providing a safe and caring environment for all of our children and to building a foundation for their developing faith.  We will nurture them physically, emotionally, socially and spiritually.  Most importantly, we will share God's love with them!
We have taken care to provide a safe Nursery.  In the unlikely event that your child is hurt, our Nursery attendants are trained in First Aid and CPR.  In addition, nursery workers have ready access to proper First Aid procedures.  Each child is a gift of God and we are committed to working together to provide a safe environment for all of our children.