Gerry Johnson, Pastor
As a 2001 graduate of Gettysburg Seminary, Pastor Gerry has served at Bethel Lutheran Church in Manassas, VA; Trinity Lutheran Church in Smithsburg, MD; and Bethlehem Lutheran Church in Fairfax, VA.  Of particular note, he did his seminary teaching parish assignment of one year at Holy Trinity in Leesburg in 1997.  He is a second career pastor with experience in consulting, finance, and banking.  He has a BS in Business Administration and Finance from Towson University and an MBA in Finance from Loyola College.  He also is a Certified Public Accountant (CPA).
Pastor Gerry has provided leadership in church planning, small groups, children and youth ministries, and community engagement.  He has led adult and youth mission trips, fostered special events, and enhanced worship with different themes and presentations.  Ministry under his leadership has focused on making connections with people and the community and engaging and welcoming all people into an experience of God.  He loves children and actively supports youth and family ministries, helping to making our faith a visible part of our everyday lives. He is delighted to service Our Lord and the church as a pastor and is enjoying being part of Holy Trinity once again.
 
Pastor Gerry is married to Sandy and they have two grown and married children, Kevin and Erin, and two granddaughters.  They enjoy family time, traveling to the beach and other places, and going to the movies.
Email: pastor@holytrinityleesburg.org
Phone:  703-209-3599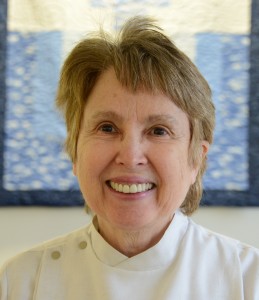 Marcia Merry, Organist & Choir Director
Marcia Merry has been Organist and Choir Director at Holy Trinity since 2000; before that, she held the same position for seven years at St. Matthews Episcopal Church in Sterling.  During 2007-2008, she led the project to receive the gift of a new 14-rank pipe organ (the master-builder/donor wishes to remain anonymous).
She is a graduate of the Church Music Institute at Shenandoah Conservatory; and participant in the American Guild of Organists, Winchester Chapter.  Her special interests include harpsichord and chamber music.  She is Mrs. Baker, and lives with her husband, Robert L. Baker, in Leesburg.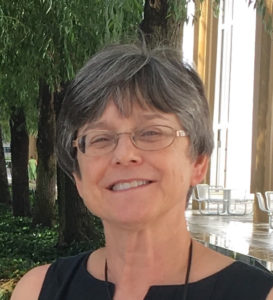 Nancy Fox, Director of Music & Family Ministries
Nancy Fox is a native of Northern Virginia.  From an early age, she had a passion for leading children. She started teaching Vacation Bible School and private flute lessons at age fourteen, and even before that, she organized neighborhood children into groups to participate in Vienna's Halloween parade and other civic activities! 
After completing her degree in Music Education at Gettysburg College, Nancy travelled to the University of Georgia where she completed her Master's degree in Music Education with an emphasis in Music Therapy.  Her internship in Music Therapy took her to Pittsburgh, Pennsylvania. In 1980 Nancy returned to Northern Virginia and began her teaching career with Fairfax County Public Schools and at the same time joined the staff of Emmanuel Lutheran Church in Vienna.
After moving to Loudoun County God worked in unexpected ways to bring Nancy to the staff at Holy Trinity Lutheran Church in 1998.  In addition to her work at Holy Trinity, she teaches General Music at Floris Elementary School in Herndon, Virginia.
Nancy continues to be passionate about her faith, teaching, children and music! She lives In Ashburn with her elderly mother, her youngest daughter and two dachshunds. In her free time she loves to watch the Washington Nationals and play her flute.
Becky Murphy, Associate Director of Music & Family Ministries
Becky Murphy is a transplant to Northern Virginia, hailing from the great state of Michigan.  She has been in Virginia since 2012 when she moved to take up a position teaching General Music with Fairfax County Public Schools.  She attended Grand Valley State University in Allendale, Michigan, and received a degree in Music Education with a Choral Emphasis. Previously, Becky directed the middle/high School choir and the children's choir at Prince of Peace Lutheran Church in Springfield, VA.
Becky lives in Herndon, VA with her husband, CJ, her daughter, Nora, and her dog, Indy (yes, they named the dog Indiana).  If she has free time, she can be found reading, crafting, and listening to movie soundtracks.
Mary Samios, Office Administrator
Mary  Samios  has served Holy Trinity in many capacities for more than 15 years: Sunday School shepherd, VBS volunteer, choir member, teller, member of the altar guild, and as staff with Children's & Music Ministries.  Her seven years of experience as the After School Program Coordinator at Tiger Claw Taekwondo taught her to find the balance between flexibility and structure when working with people of all ages.  In her free time, Mary enjoys reading, writing (but not 'rithmetic), and walking with her dog.  She loves to boss around her three wonderful children, and drives her amazing husband crazy on a daily basis.