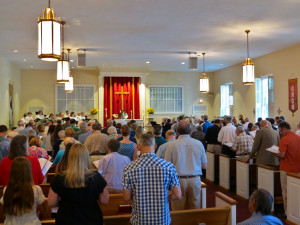 This Is My First Visit, Should I be Nervous?
We hope that the information below will help to answer any questions you may have about what to expect when visiting Holy Trinity, and that it will reduce any anxiety you may have.  Please feel free to relax and enjoy your worship experience with us.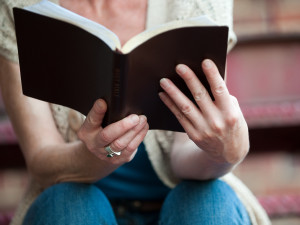 How Does Worship Work?
Whether you are a long-time Lutheran, come from another tradition, or are perhaps making your first visit, there is no need to worry.  When you enter the Sanctuary, an usher will hand you a weekly bulletin.  The Minister, Assisting Minister, Lector and Ushers will help to guide you as we travel thru the worship bulletin.  Hymn numbers marked ELW (Evangelical Lutheran Worship) are in the Red hymnal; those marked WOV (With One Voice) are in the Blue hymnal.
Offering Envelopes are available in the pew racks for your convenience.  Contributions support Holy Trinity's many Ministries.
If our style of worship is new to you, feel free to sing along or just listen and observe.  Worship is not so much about "doing" for God as it is about "being" with God.  We gather to give thanks, and are thankful you have gathered with us.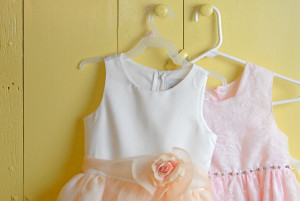 What Should I Wear?
Holy Trinity welcomes all who come to worship and we have no dress code.  Worshippers at Holy Trinity wear anything from jeans to suits.  Dress in a manner that is comfortable for you.
When Should I Come?
We have one Worship Service on Sunday Mornings at 9:30.   Please check our Calendar for this week's schedule.   When you arrive you will find Greeters and Ushers in the lobby of the church who will gladly answer any questions you may have, and help you to get situated.  During your visit, please help us to acknowledge your worship with us by filling out a visitor's card and placing it in the offering plate, or by signing the Guest Register located in the Narthex.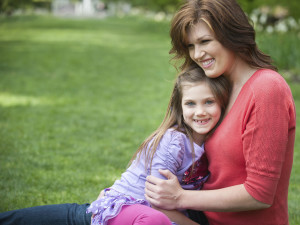 What About Children?
We love children at Holy Trinity Lutheran Church and welcome them to our services. Children's bulletins are available from the Ushers. Busy Bags are available at the back of the sanctuary. 
If you prefer, A Staffed Nursery is available for children, infant through age 4, during the worship service. It is located in the education area downstairs. 
Check out the "Chill Out" room for parents and their children. Kids, you are always welcome in worship – we hope you know this! We also know, however, that there are times when your parents get anxious about some of your enthusiastic responses to worship. When that happens, you can take your parents to the "Chill Out" room where they can relax. There are books and toys for you and a couch for your parents. We hope you find it a welcoming space. If you are not sure where it is, please ask the ushers to help your parents find it.
Sunday Church School Classes are available for all ages and school grades on Sunday mornings at 10:45AM during the school year.  Children's classes begin in the Sanctuary; Middle School and High School students meet in their own classrooms.  Please check the worship bulletin for location of adult classes.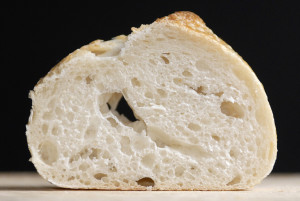 May I Take Communion?
Holy Communion is celebrated weekly at each service and all baptized Christians are welcome.  Children are invited to receive a blessing.  We receive communion at the Altar using the Common Cup or Intinction (dipping the wafer into the cup).  If there is a special order for communion, instructions will be provided.  Both wine and grape juice are available.  Regular and gluten-free wafers are available as well.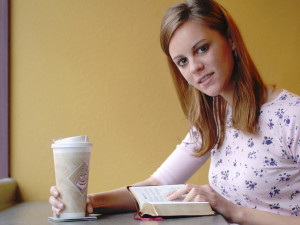 What Happens After the Worship Service?
Coffee is Served each week following the 9:30AM worship service.  Please join us for this time of fellowship.
Membership Inquiries are encouraged and welcomed. Please see the Pastor or contact the church office at your convenience. Your comments and suggestions are welcomed and appreciated.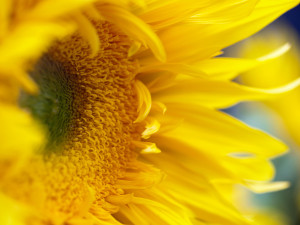 Does Holy Trinity Offer Solutions for my Accessibility Needs?
All Main Level Rooms are Handicapped Accessible through the ramp from the parking lot at the side of the church. All main level rest rooms are also handicapped accessible.
Large Print Bulletins and Worship Materials are available.
Hearing Assistance Headphones are available for use during worship.
Pew Communion is available for those who are unable to receive communion at the altar rail.  Please notify an Usher so that the Pastor can provide communion for you.